Conference for Group Analysis in Lithuania 2015 - July 3-5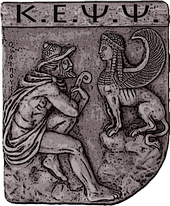 Ημερομηνία Ανάρτησης:
Πέμπτη, 16 Απριλίου, 2015
Πρόσκληση/Πρόγραμμα

GA Conference Programme
Δήλωση συμμετοχής

Registration Form
CONFERENCE FOR GROUP ANALYSIS IN LITHUANIA 2015 - JULY 3-5.
We hereby we would like to share the finalized information about upcoming GA Summer Conference in Lithuania, in Vilnius, July 3-5.
BOOKS IN GROUP ANALYSIS
We will have plenary lectures of our guests:
Leonidas Donskis, PhD, Lithuanian philosopher and writer; worldwide well-known author Morris Nitsun from UK; Steinar Lorentzen, MD, PhD, professor emeritus and researcher at the University Oslo, Felix de Mendelssohn, Hon. Prof. from Austria, renowned psychoanalyst and group analyst.
Also we will have possibility to join very interesting workshops and other activities (look in Programme).
Welcome to Lithuania in summer!
More information in:
http://lgad.lt/index.php?option=com_content&view=article&id=62&Itemid=94